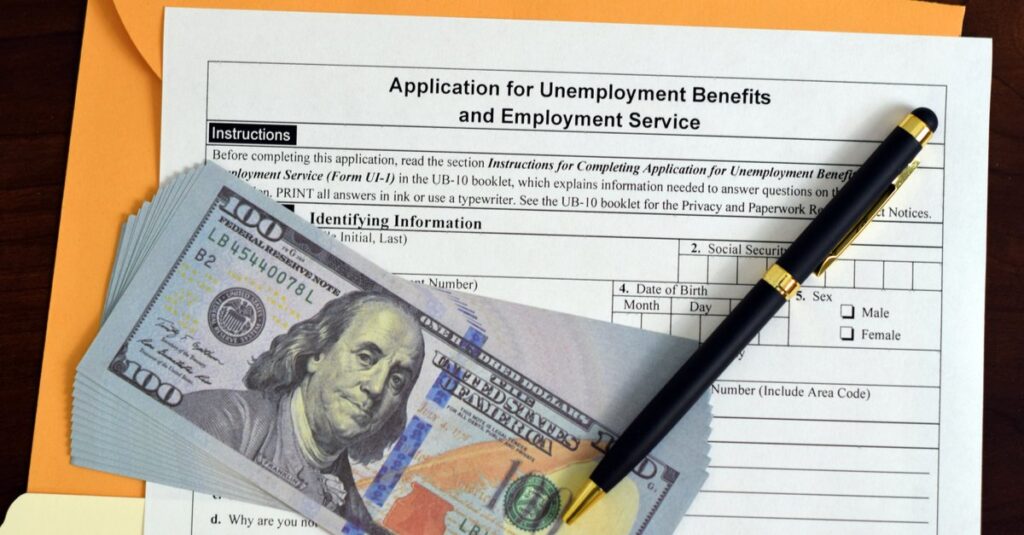 By Lisa Rowan, Forbes
If you lost your job or had your work hours reduced during the pandemic, you may be all too familiar with your state's unemployment benefits.
Forbes Advisor analyzed the best and worst states for getting unemployment benefits, and found that even among the most generous states, the average weekly payment in 2020 was under $500. Kansas ranked first on our list with 26 weeks of benefits and an average weekly payment of $375.
We examined each state's benefits for 2020, excluding federal programs that were added on to state benefits due to the pandemic's impact on the economy.
Among the states with the tightest purse strings, Florida came in last. The state offered just 12 weeks of unemployment during "normal times" (meaning without pandemic extensions from the federal government), with an average weekly payment of just $236. Most states offer between 20 and 26 weeks of benefits, although you may qualify for fewer weeks than the maximum in your state.
Unemployment insurance is a social safety net you probably don't think much about until you need it. But if the coronavirus pandemic has taught us anything about employment security in the last year, it's that unemployment benefits may not provide enough of a cushion if your financial world falls out from under you.
The Best and Worst States for Unemployment Benefits
To determine the best and worst U.S. states for unemployment benefits, Forbes Advisor analyzed the average weekly benefit, benefit length and cost of living index for each state and the District of Columbia.
Cost of living is typically calculated by comparing the costs of food, housing, utilities, transportation, health care and miscellaneous goods and services. The higher the number, the more expensive it is to live in that state.
Four of the top five states—Kansas, North Dakota, Wyoming and Texas—offer a maximum of 26 weeks of unemployment benefits. No. 5, Massachusetts, offers four more weeks, but has a considerably higher cost of living than the other locations.
The bottom five states—California, Alaska, North Carolina, Arizona and Florida—have lower average weekly benefits relative to their cost of living.
It's important to note that some states have benefit periods that can fluctuate depending on their unemployment rate. Utah, for example, offers just 10 weeks of benefits when unemployment is low; it increases to up to 26 weeks when unemployment is high.
Looking at benefit weeks and cost of living provides a more complete picture of unemployment insurance in each state. But examining the top and bottom states based on average benefit payment reveals a lot about how that state structures its benefits.
If you look at the states with the highest average weekly unemployment payment, Massachusetts and Hawaii are nearly tied at just under $475 each. Massachusetts offers a whopping $855 per week as its maximum benefit, while Hawaii's maximum payment is $648. These two states also have a high cost of living—Hawaii's being the highest of all according to the Cost of Living Index from the Missouri Economic Research and Information Center.
Meanwhile, Louisiana has an average weekly payment of $192 and a weekly maximum of just $247.
It may seem frustrating to see your state low on the ranking list, or at the bottom for weekly benefits. But generally, those amounts aren't accidental—and it's not solely about how generous your state is or isn't.
Why Are States' Unemployment Benefits So Different?
Each state uses a different calculation to determine unemployment benefits. They each set the employment tax rate that funds unemployment insurance, along with payment amounts, length of time you can get benefits and requirements for eligibility.
The vast differences among the benefits states offer are intentional because in addition to cost of living variance, each state chooses how much of its residents' income to insure (or replace).
The replacement rate—the portion of your old pay you'll get each week on unemployment—can range from about 20% to about 55%. But why do some states push for more coverage while others push for less?
"The maximum benefit differences between states reflect differences in visions for what unemployment insurance is for and who really needs it," says Andrew Johnston, assistant professor of economics at the University of California at Merced. If your income is low (below about $30,000 annually) in any state, he explains, about half of your weekly wages will be replaced by unemployment insurance. If your income is higher, the portion of your income that will be replaced goes down.
Why not just give people 100% of their old income? That could create a disincentive to work—meaning people may not want to look for a job. "States vary in how strongly they consider this disincentive to work and how large they consider this concern to be," says Mallika Thomas, an economics fellow at the Brookings Institution. "Some of it is economics, and some is politics."
Politics came into play, for example, when the Senate considered the most recent stimulus proposal to extend unemployment benefits. More liberal members of Congress were in favor of a larger federal supplement of $400 per week through summer 2021, while more conservative members favored a smaller supplement, arguing that the economy is recovering quickly enough for people to get back to work.
But even when people who were out of work received an additional $600 per week while unemployment was at its highest at the start of the pandemic, that didn't deter them from looking for new jobs, according to several recent studies.
"I think some people see differences in state policy as a flaw," Johnston says. "Differences are a feature, not a bug, of local control." Allowing each state to determine its own unemployment insurance framework allows it to be more responsive to local and regional economic changes, he says.
It's mostly up to each state to determine what it thinks is the best balance of providing for unemployed workers while also maintaining economic productivity that generates state revenue.
"Local unemployment rates vary differently compared to the national unemployment rate," Thomas says. "So there might be certain industries that are affected within states." The nationwide unemployment rate could be far better or worse than in your town, Thomas says—and ideally, your state's unemployment insurance program will account for these fluctuations.
When the Pandemic Arrived, the Federal Government Stepped in
If a nationwide economic emergency occurs, like the one created by the coronavirus pandemic last spring, the federal government can step in to widen the safety net. More than 23 million people found themselves out of work in April 2020—the worst wave of unemployment in recent U.S. history.
The emergency was beyond a financial crisis. Public health was a concern, too. Not only were jobs in short supply; workers could quite literally be putting their health at risk by trying to find employment.
Many low-wage workers found their income actually increased with the $600-per-week federal supplement authorized by the CARES Act (this amount was added to the weekly benefit payment they received from their state). While that federal weekly boost decreased to $300 per week as the pandemic has dragged on, it still replaces about 70% of the average workers' income, according to an analysis by CNBC.
Although the pandemic created exceptional circumstances, it made clear the gap between the state unemployment benefits you can expect to receive and what it actually costs to get by after a job loss.
What to Do Before You Need Unemployment
Since unemployment only replaces a portion of your wages, you can't count on it to keep you afloat for very long if you lose your job.
Your state may offer a tool to help you determine the amount of unemployment benefits you may be able to receive. Massachusetts offers a calculator, while Kansas tells you how to do the math to estimate your benefit.
You can include potential unemployment benefits as part of a greater financial emergency plan. But you need to prepare to take on much of the burden of losing your income on your own.
That burden became especially clear during the pandemic, when many people struggled to access unemployment benefits despite being eligible for state and additional federal aid.
"The pandemic era indicates that the traditional guidance of having three to six months of expenses saved is not enough," says Jen Hemphill, an Accredited Financial Counselor and the host of the "Her Dinero Matters" podcast. "But, it also revealed that people didn't have much in savings in the first place." It may not be possible for you to sock away a year or more of expenses for an emergency, but Hemphill says now is the time to start focusing on building up your reserves.
Hemphill recommends taking notes about what has worked (or not worked) for your household finances during the pandemic. For example, did your child care needs change? Did you need equipment to be able to work from home? Were you able to save money because you weren't commuting, but found that your grocery bills increased?
Taking an inventory of how you've managed your money during this stressful time—regardless of whether you lost your job—can help you better prepare for your needs in the event of another financial emergency, she says.
And if you're building or rebuilding your emergency fund, Hemphill says not to think about one big goal that can leave you feeling defeated before you begin. Instead, focus on the act of saving. "Build your financial confidence by focusing on achieving smaller steps first. You don't have to do it all at once. Do what you can with what you have," she says.