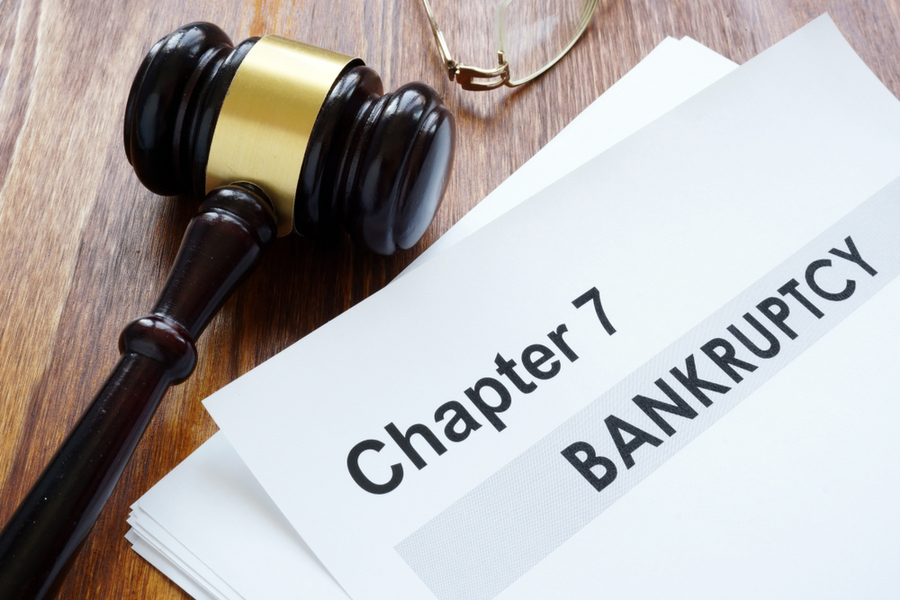 What is Chapter 7 Bankruptcy?
Filing Chapter 7 bankruptcy is a process provided for under Federal law that entitles you to make a fresh financial start. Chapter 7 eliminates most of your unsecured debt and is normally suggested for someone with few or zero assets. 'Unsecured debts' released by Chapter 7 bankruptcy include credit cards, medical bills, most personal loans, judgments resulting from car accidents and deficiencies on repossessed vehicles. However, filing Chapter 7 bankruptcy is complicated; you need an experienced and knowledgeable bankruptcy attorney from Figeroux & Associates Bankruptcy Law to guide you through the entire legal process.
In addition to freeing you from your debt, filing Chapter 7 bankruptcy normally allows you to retain some of your property. If your car and mortgage payments are current and if there is no significant equity in your property, you should be able to make arrangements to reaffirm the debt. Keep your home, keep your car, keep your personal belongings, but eliminate your debt; that is the function of Chapter 7 bankruptcy.
Conversely, if you do not file Chapter 7, you may lose your home to foreclosure and your car to repossession due to missed or delinquent payments. When you call for your free initial phone consultation, you will get reliable advice from a compassionate and experienced lawyer from Figeroux & Associates Bankruptcy Law.
As soon as you file for Chapter 7 bankruptcy, you will be protected from credit agency harassment. Creditors are forbidden to call and pester you once bankruptcy proceedings have started. The ability to reestablish your credit after filing Chapter 7 bankruptcy is better than it has ever been before. Although Chapter 7 bankruptcy can remain on your credit report for up to 10 years, you can start reestablishing your credit right away. Though you may have to pay slightly higher interest rates, you should be able to purchase a home or car and qualify for credit cards very soon after filing Chapter 7 bankruptcy.
Our qualified bankruptcy attorneys from Figeroux & Associates Bankruptcy Law have over 100 years of combined experience in all facets of both Chapter 13 and Chapter 7 bankruptcy. We will be your advocate throughout the entire Chapter 7 bankruptcy proceedings.
For a free consultation, contact the Brooklyn, New York, Law Firm of Figeroux & Associates, at 1-855-768-8845.