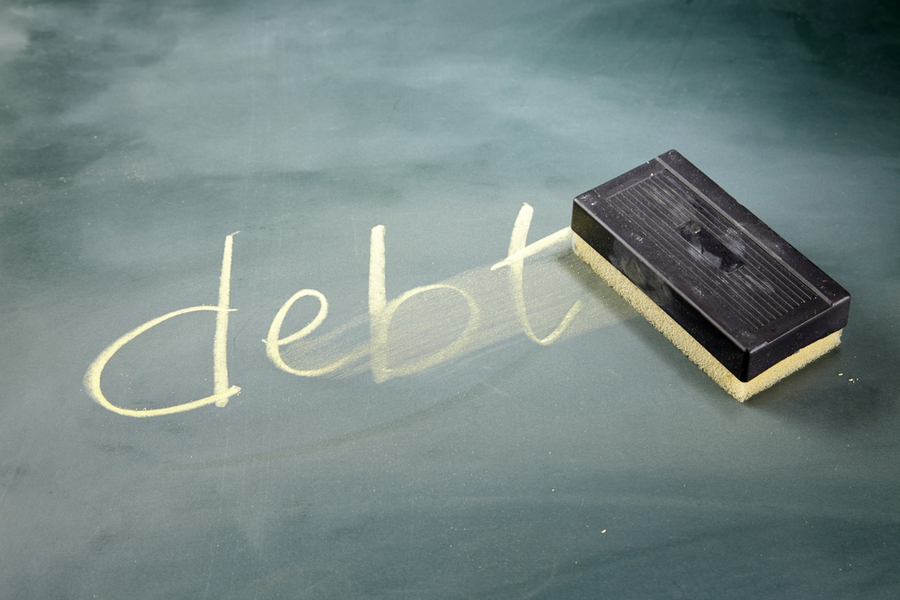 Chapter 7 Bankruptcy Eligibility
Chapter 7 Bankruptcy is a process which allows individuals to eliminate or discharge, all, or some, debt in a legal and orderly fashion. Although the end result is simple, the elimination of debt, the process can be tricky and fraught with many pitfalls. To ensure success, the Chapter 7 Bankruptcy filer must be keenly aware of not only the ultimate goal but also all of the law's requirements.
The first step to filing a successful Chapter 7 Bankruptcy is to accurately evaluate one's goals and one's eligibility for Chapter 7 Bankruptcy relief. The objective of the typical Chapter 7 Bankruptcy filer will be to eliminate all, or some, of his or debt. Whether or not one is eligible to file is a different issue than whether or not one should file.
The person contemplating a Chapter 7 Bankruptcy must first assess whether or not he or she is eligible to file. Requirements are relatively easy. Currently, the requirements are that you have not filed for Chapter 7 Bankruptcy in the previous eight years or a Chapter 13 Bankruptcy that paid less than a 70% dividend to unsecured creditors in the previous six years. In fact, a person filing for chapter 7 need not be a citizen or even a legal resident of the United States, the Code requires that the debtor simply must be a "resident." If you meet these simple factors, then you would be eligible to file a chapter 7 case.
Next, it is important to assess the advisability of filing a case. This is a more complicated question as bankruptcy laws are complicated. Generally, if you spend more money each month than you make, if you earn less than the average household size in your state, and you do not own any non-exempt assets, a chapter 7 bankruptcy would likely be successful. Obviously where you live is important as the median income numbers and your budget can all affect the success of your case. This is also the point at which it is vital to get competent legal advice, like what we provide here at Figeroux & Associates Bankruptcy Law, to make sure you are not risking anything important to you and that you would obtain a successful result.
Once it appears you are eligible and that a bankruptcy would successfully accomplish what you hope, the process can also be complicated. Before you can file a case, the law requires every debtor to complete a credit counseling session. Once this is complete, the legal process of filing a Chapter 7 Bankruptcy begins with the preparation and filing of the bankruptcy petition and schedules. The bankruptcy petition and schedules are a series of documents that contain information about your debts, your assets, income and general financial status for the previous few years. The bankruptcy petition is used to demonstrate that you qualify for Chapter 7 discharge, determine which of your debts will be eliminated, what property you will be allowed to keep and which debts you have chosen to keep. Once your case is filed, certain documents must be mailed to the trustee assigned to your case and you will be assigned a date for a meeting of creditors as provided under 11 U.S.C. §341. The meeting occurs approximately four to six weeks after the filing of the Chapter 7 Bankruptcy.
The debtor's attendance at this meeting is absolutely required, except in very rare circumstances. The Trustee presides over the meeting. The Trustee reviews the filing for possible fraud issues, represents your creditors, and evaluates your qualifications for Chapter 7 Bankruptcy.
The Chapter 7 Trustee will also investigate property and valuation. One of the main duties of the trustee is to liquidate any non-exempt property and distribute the proceeds fairly among creditors. At the First Meeting of the Creditors, the Chapter 7 Trustee will ask a series of questions, and typically make his or her findings during this short meeting. If the Chapter 7 Trustee issues a "no asset" report or "abandons" your property, the Chapter 7 Bankruptcy will proceed and the debtor will not lose any property.
If all goes well at the First Meeting of Creditors, approximately 60 to 90 days thereafter you will receive your discharge, and your case will close. During this period all of your creditors will be give an opportunity to review your Chapter 7 Bankruptcy filing, and have the right raise object to it. You will also be given the opportunity to reaffirm, or promise to keep paying on, your secured debts such as a home or a car. At the time of your discharge, your pre-filing unsecured dischargeable debt will eliminated forever!
It is critical to contact a Figeroux & Associates Bankruptcy Law attorney to see if you qualify for Chapter 7 Bankruptcy, and if a Chapter 7 Bankruptcy is the right choice to address your financial needs. Contact our Brooklyn, New York office at 1-855-768-8845, for a free consultation.
Again, contact our Brooklyn, New York office at 1-855-768-8845, for a free consultation.