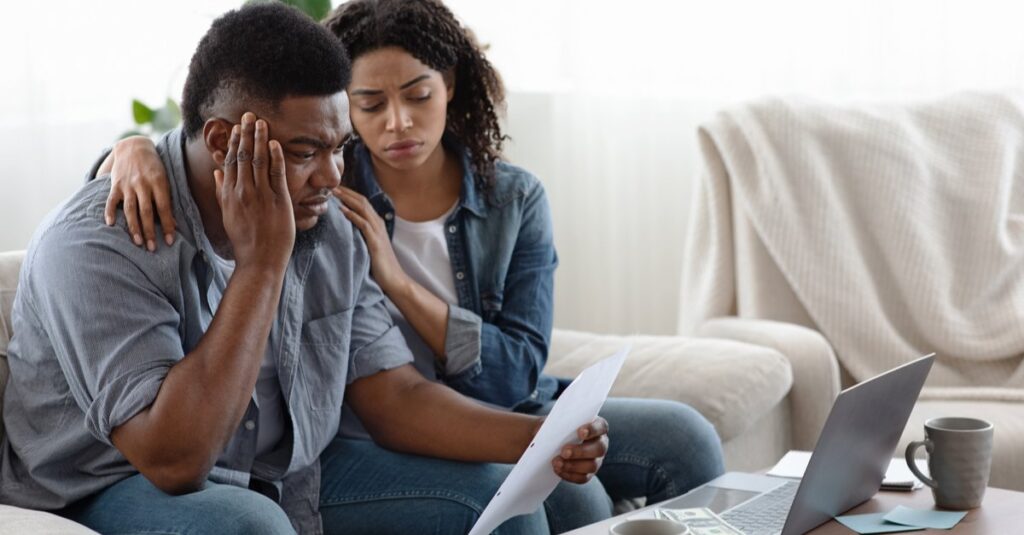 By Elena Botella, Forbes
Bankruptcy offers an exit route for families and businesses trapped by debt. In 2019, Forever 21, Barneys New York and Payless ShoeSource declared bankruptcy. Donald Trump's businesses have declared bankruptcy on six occasions.
The Bankruptcy Abuse and Protection Act of 2005 made bankruptcy much more expensive and time-consuming for ordinary Americans to access. After the passage of BAPCA, typical costs for declaring bankruptcy rose from $663 to $986 for Chapter 7 bankruptcy, and from $1,847 to $2,515 for Chapter 13 bankruptcy.
But even before BAPCA, the bankruptcy code was stacked against Black families. Under current law, there are two types of consumer bankruptcy. In a Chapter 7 bankruptcy, the filer must relinquish some of their assets, but their debt is wiped clean: no further payments must be made. By comparison, in a Chapter 13 bankruptcy, families can keep their assets but must agree to pay off their debt under a modified payment plan. Because the types of assets held by most middle-class and working-class families, including some home equity, automobiles, basic personal effects, and some retirement accounts, are exempted from seizure in either form of bankruptcy, Chapter 7 is typically much more favorable for families of limited means. BAPCA put stricter criteria on who could declare Chapter 7 bankruptcy, limiting it to households whose income was at or below their states' median, or to households with other qualifying expenses. Although lawyers are always supposed to look out for their clients' best interests, research shows that private bankruptcy attorneys disproportionately steer Black filers towards the more punitive Chapter 13 system, and disproportionately steer white filers towards the more forgiving Chapter 7 system.
According to a 2012 study published in the Journal of Empirical Legal Studies, Black families are more likely to declare Chapter 13 bankruptcy relative to Chapter 7 bankruptcy, even after controlling for their legal and financial situation. Eager to understand underlying causes for this discrepancy, researchers from the University of Illinois and University of Arizona conducted a study of 596 bankruptcy attorneys in the United States. The attorneys were sent a case file about a fictional couple, and were asked for their impressions, including whether they'd recommend the couple for Chapter 7 or Chapter 13 bankruptcy. When the fictional couple was named "Reggie and Latisha" and attended an African Methodist Episcopal Church, attorneys were 1.5 times as likely to suggest Chapter 13 bankruptcy than when the fictional couple was named "Todd and Allison" and attended a United Methodist Church. The authors concluded that racially biased attitudes amongst bankruptcy attorneys played a role in the filing decision. At the time the study was conducted, 89 percent of bankruptcy attorneys were white.
On December 9, Sen. Elizabeth Warren (D-MA) and Rep. Jerrold Nadler (D-NY) introduced legislation that would reduce the disparity between Black and white filers, by streamlining Chapter 7 and Chapter 13 bankruptcy into a single system available to all consumers. Under the Consumer Bankruptcy Reform Act of 2020 all low-income and low-asset families who file for bankruptcy would automatically be considered for a "no payment discharge."
It may sound like a cruel joke, but under the current system, many people simply can't afford to declare bankruptcy, because of the high cost of filing fees and attorney fees. Americans can declare bankruptcy without a lawyer, filing on their own, or filing with an online legal service like Upsolve, but the federal government "strongly" recommends that Americans make use of a qualified attorney, because of the "long-term financial and legal outcomes."
Because Chapter 7 bankruptcy wipes the filers' debt clean, Chapter 7 attorney fees are generally due up-front: judges discourage or forbid attorneys from offering Chapter 7 payment plans. That restriction means paradoxically, people must "save up" money to file for bankruptcy – or ration food, medicine and other necessities. The Consumer Bankruptcy Reform Act would allow bankruptcy filers to repay their attorneys' fees on a payment plan over time.
The bill would also address racial disparities in the bankruptcy system by making some criminal justice fines and fees dischargeable in bankruptcy. A number of sources have found racial bias in arrests and prosecutions, with Black Americans more likely than white Americans to receive a prison sentence, even when they commit the same crime.
America's largest businesses certainly make good use of the bankruptcy system. It's time for every American to receive the same level of protection.