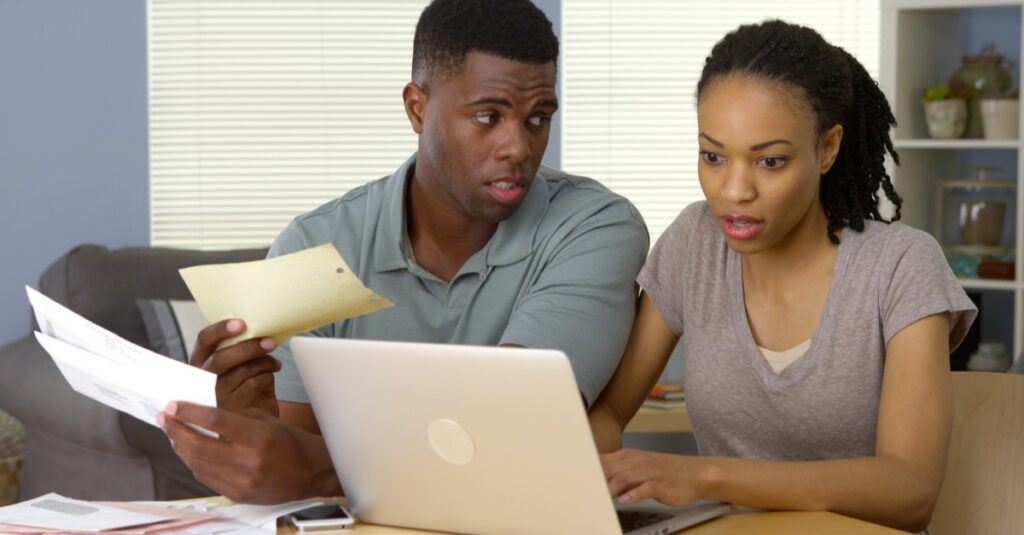 By Elizabeth Gravier, CNBC
Consumers of all ages carry credit cards, but some generations have larger outstanding balances than others.
Members of Generation X have the highest average credit card debt at $7,155, followed by baby boomers and millennials, according to credit bureau Experian's latest consumer findings.
With an average credit card balance of $1,963, consumers in Generation Z carry the lowest credit card debt. Younger credit cardholders just starting out typically have lower credit limits than their older cohorts, so it isn't unusual that Gen Z would have the lowest credit card debt.
Here's the average credit card debt broken down by generation:
Generation Z: $1,963
Millennials: $4,322
Generation X: $7,155
Baby boomers: $6,043
Silent generation: $3,177
While credit cards help you pay for your everyday expenses and sometimes reward you for your spending, keeping a balance is expensive no matter how old you are.
Most card issuers charge notoriously high double-digit interest rates whenever you carry a balance. The average credit card APR is 15.91%, according to the Federal Reserve's most recent data. And because the majority of credit card issuers compound interest on a daily basis, your balance grows a little each day it goes unpaid.
Luckily, cardholders with debt can get assistance paying off their balances for good, either through a balance transfer credit card or a personal loan.
How balance transfer credit cards can help
Balance transfer cards let you transfer your existing credit card debt to a new card with an introductory 0% APR period. This period can be anywhere from six to 20 months, depending on the card you choose. During the intro period, you can take time making payments to your outstanding credit card debt without worrying about accruing additional and costly interest. This helps you catch up by allowing all payments you make go toward your principal balance (instead of principal, plus interest charges).
We did the work for you, analyzing over 100 popular balance transfer cards to find the best of the best based on the average American's consumer habits. (See our methodology for more information on how we choose the best cards.)
Our top choice is the U.S. Bank Visa® Platinum Card, which offers an introductory 0% interest for the first 20 billing cycles on both balance transfers and new purchases (after, 14.49% to 24.49% variable APR). That's a long period of time that you can chip away at your credit card debt without it growing month over month (as long as you don't make any additional charges on the card).
Make sure you have a repayment plan in place before completing your balance transfer, so you know you can pay off your credit card debt before the 0% APR period is up. Otherwise, you'll wind up paying interest again on lingering balances.
How personal loans can help
As an alternative option to a balance transfer card, a personal loan is a good way to score a lower interest rate on your credit card debt — and you can even find loan amounts that may cover your entire credit card balance.
Personal loans stand out from balance transfer cards in that they give you more time to pay off your debt and allow for larger amounts of debt. With balance transfer credit cards, issuers often limit the total balance(s) you can transfer to a percentage of your credit limit or a specific dollar amount. You likely need good or excellent credit to qualify for a balance transfer card, but with personal loans there are some available if you have bad credit.
Personal loans provide you with a lump sum of cash, then you're responsible for paying back a fixed amount of money, over a fixed time period and at a fixed interest rate, which is often lower than the rate you pay keeping a balance on your credit card.
When you are looking to refinance high-interest credit card debt, SoFi is an ideal lender. They offer personal loans up to $100,000 depending on your creditworthiness, and you can choose between a variable or fixed APR (which not all personal loans have). Signing up and applying is simple to do and its app lets you manage your payments easily no matter where you are. And if you automate your payments, you'll earn a 0.25% interest rate discount.