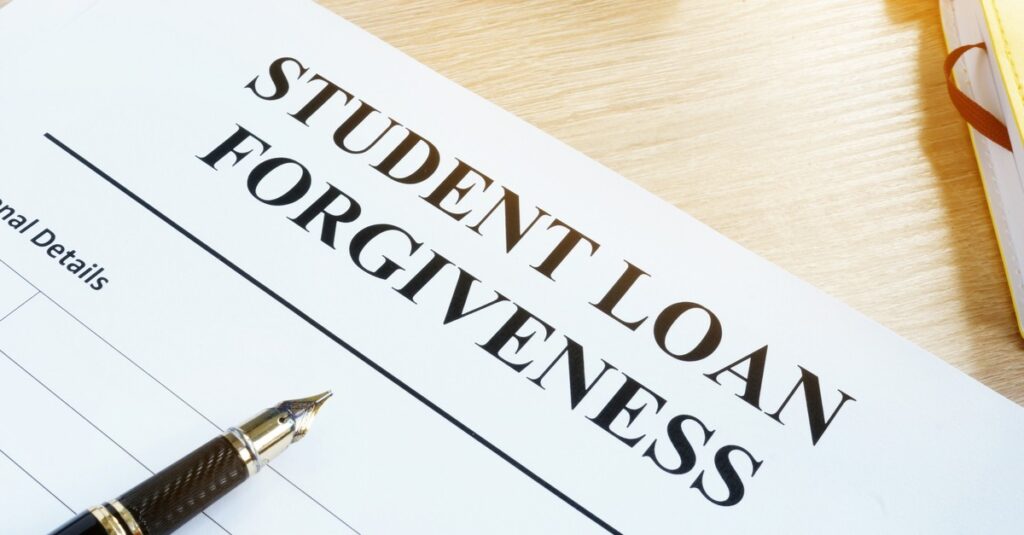 By Zack Friedman, Forbes
Joe Biden can impact your student loans in many ways even if he doesn't cancel student loans.
Here's what you need to know.
Student Loans
President-elect Joe Biden has called on Congress to cancel student loans immediately. Biden wants each borrower to receive $10,000 in student loan cancellation due to the Covid-19 pandemic. Others in Congress want Biden to cancel $50,000 of student loans for every borrower who earns less than $125,000 annually. Will your student loans be cancelled? Today, the answer is no. Congress will not cancel student loans for every student loan borrower, or even millions of student loan borrowers as part of wide-scale student loan forgiveness. Even if Congress cancel student loans, it's possible that not everyone would qualify for student loan cancellation. The composition of Congress in the next congressional term—based on the outcome of two U.S. Senate races in Georgia—will determine the future of student loan forgiveness. So, are you out of luck if you don't get student loan forgiveness? The good news is that Biden can still change your student loans for the better even you don't get student loan cancellation.
Here are 4 ways Biden can impact your student loans:
1. Change Income-Driven Repayment Plans For Student Loans
Income-driven repayment plans help you pay off federal student loans, particularly if you're struggling to make monthly student loan payments.
Most income-driven repayment plans set your monthly payment at 10-20% of your discretionary income.
Biden would revamp income-driven repayment plans by basing income-driven repayment plans at no more than 5% of discretionary income.
If you earn less than $25,000 per year you would owe $0 per month and no interest would accrue.
Biden would make enrollment in income-driven repayment plans automatic to make student loan payments more manageable when your student loan repayment begins.
Student loan forgiveness would be automatic after 20 years of student loan repayment. The amount of student loan forgiveness would not be taxable.
2. Cancel student loans in bankruptcy
Traditionally, it's difficult to cancel student loans in bankruptcy.
Unlike mortgages or credit card debt, it's more challenging to discharge student loans. That said, some borrowers are successful in discharging student loans each year.
As a U.S. senator, Biden opposed cancelling student loans in bankruptcy.
As president, Biden could support congressional legislation to cancel student loans in bankruptcy like many other types of consumer debt.
If Congress passes student loans bankruptcy legislation, student loan borrowers likely would need to demonstrate financial distress or other undue financial burden.
3. Change public service loan forgiveness
The Public Service Loan Forgiveness provides federal student loan forgiveness for student loan borrowers who work full-time for a qualified public service or non-profit employer, make 120 monthly payments and meet other requirements.
Biden wants to ensure that more student loan borrowers have access to public service loan forgiveness.
As such, Biden would simplify the program so that student loan borrowers can get student loan forgiveness of $50,000 after 5 years, or 60 monthly student loan payments.
The advantage is that student loan borrowers could receive student loan forgiveness sooner (five years, rather than 10 years). The disadvantage is that under the current Public Service Loan Forgiveness program, borrowers can receive unlimited federal student loan forgiveness (rather than $50,000).
4. Tuition-free college means fewer student loans
With tuition-free college, you could borrow fewer student loans. That could save you money in the long-term and lower the overall cost of higher education for student loan borrowers.
Biden's plan for "free college" applies to two-year and four-year public colleges and universities.
Private schools would not be eligible.
"Free college" doesn't mean college will be free. However, Biden's plan would cover tuition and related expenses, but not room and board.
Pay Off Student Loans
President Biden could bring several changes to your student loans. There are several ways Biden can impact student loans without student loan cancellation. Congress or Biden may continue to push to cancel student loans. However, to reach bipartisan consensus, some of these other student loan plans may be easier for both Democrats and Republicans to support. In the meantime, make sure you're focused on student loan repayment. Here are 3 ways to help pay off student loans, all of which have no fees:
Student loan refinancing
Income-driven repayment plans
Student loan forgiveness