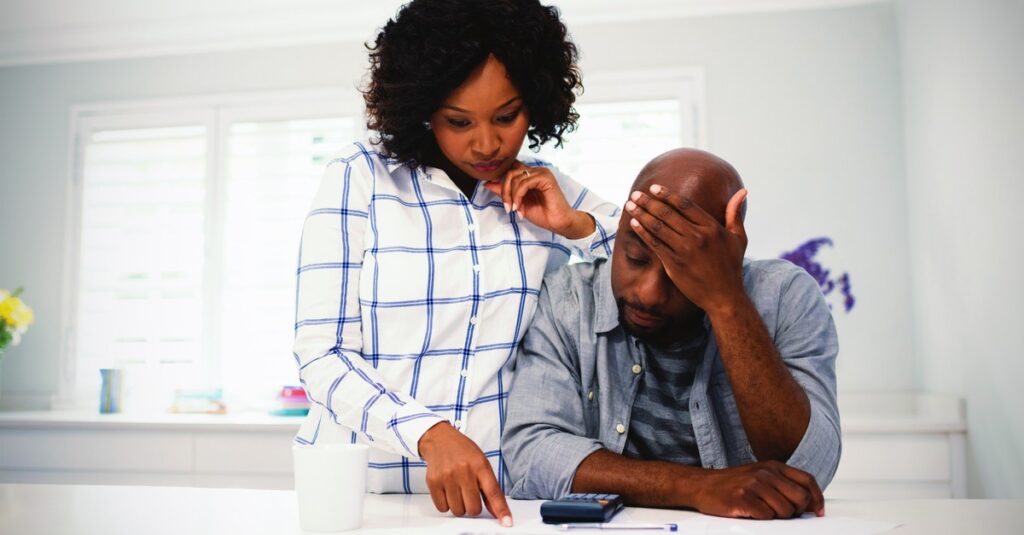 By Chris Tobias
The current economic recession has impacted virtually every family across America. Many businesses have slowed their production, while others have completely shut down and laid off scores of dedicated workers. When a household's breadwinner is suddenly laid off, it can be very hard to break the news to the dependent family members. Tension rises within the home as couples struggle to follow an emergency financial plan, and husbands and wives may begin to snap at each other under the stress. Unfortunately, these financial situations are too burdensome for many couples and a once happy marriage ends up in divorce. However, a job loss does not have to have such devastating effects. When both parties are committed to the relationship, a sudden loss of income can actually strengthen a couple's bond.
1. Review your commitment When disaster strikes, do not panic. As you hear the grim news, do not allow yourself to get overwhelmed by the circumstances. Sure, you may be in for some lean times, but do not dwell on the negative. Instead, sit down with your spouse and renew your commitments to each other. Hearing your husband or wife reaffirm that they are in it "for better or for worse" and "for richer or for poorer" will help calm your nerves and strengthen the bond of trust.
2. Work as a team It has been said that job seeking is the hardest job that you will ever have. This is very true, because it often takes countless hours of searching and applying for positions before you receive even one response. All of this unfruitful effort can be very discouraging when the burden is placed on one person. Instead, team up with your husband or wife to help the job seeking process go faster and encourage one another along the way. Working side by side as you strive toward the same goal is a great encouragement to both parties.
3. Laugh a little When bills are late and you are eating red beans and rice at every other meal, a little laughter can go a long way to improve the mood. During such stressful situations, try finding small things that are humorous to get your spouse to smile. It may be just the pick-me-up that is needed to get through the day.
4. Take advantage of budget cuts Without a paycheck, common luxuries such as lawn care services may be eliminated. This means that there are suddenly a lot of do-it-yourself yard work, cooking, and cleaning projects around the home. Share the workload and use these opportunities to spend quality time with one another. These days, schedules are so demanding that couples rarely spend more than an hour together per day. This break in employment may be the perfect chance to work alongside your spouse and reconnect.
5. Get creative When money is tight, the weekly entertainment allowance is cut and couples may not be able to afford dinner and a movie anymore. However, this does not mean that date night should be cancelled. Get creative with your entertainment and you may find that you actually enjoy these dates even more. Playing a simple board game by the fire or cooking a meal together involves much more interaction than silently watching a movie, and the marital bond will be strengthened when the focus is on the other person instead of a Hollywood movie star.
Financial trouble is the cause of thousands of divorces each year. When times get tough, it essential that husbands and wives make concentrated efforts to keep their bonds strong. These tips will help couples turn to each other for support, encouragement, and friendship that will strengthen the marriage for years to come.