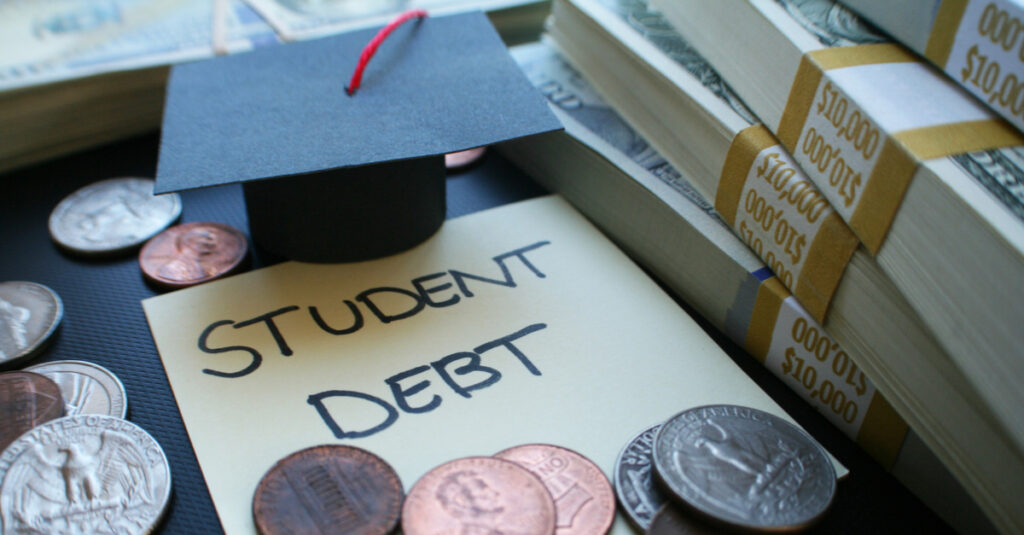 By Adam S. Minsky, Esq., Forbes
President Trump on Tuesday put the brakes on any further stimulus negotiations in a series of Tweets.
"Nancy Pelosi is asking for $2.4 Trillion Dollars to bailout poorly run, high crime, Democrat States, money that is in no way related to COVID-19," the President said. "We made a very generous offer of $1.6 Trillion Dollars and, as usual, she is not negotiating in good faith. I am rejecting their request, and looking to the future of our Country. I have instructed my representatives to stop negotiating until after the election when, immediately after I win, we will pass a major Stimulus Bill that focuses on hardworking Americans and Small Business."
The President's statement means that there may be no further stimulus to provide financial assistance to the unemployed, to small businesses, and in particular to student loan borrowers in 2020.
House Democrats had passed the $3.4 trillion HEROES Act in May, largely on a party-line vote. They then supported a pared-down version of the bill with a total cost closer to $2.2 trillion in an attempt to compromise with Republicans. That bill included another round of $1,200 stimulus checks, federal enhanced unemployment benefits of $600 per week, and additional funding for the Paycheck Protection Program for small business relief.
Both versions of the HEROES Act would also have extended the CARES Act's student loan payment and interest suspension to September 30, 2021, and expanded those protections to include commercially-issued FFEL-program federal student loans and Perkins loans. The House has continued to push for this extension and expansion of student loan relief, and included this in an updated stimulus proposal released last week week. The original HEROES Act also included $10,000 in across-the-board student loan forgiveness for economically-distressed borrowers.
Republican Senate leaders have, so far, rejected many of the House Democrats' proposals, but negotiations had been ongoing.
Earlier in August, President Trump signed an executive memorandum to temporarily extend student loan relief for millions of Americans to December 31, 2020. But consumer advocates have argued that this isn't enough.
"The President's action on student debt falls short of what Americans need to stay afloat through this unprecedented health and economic crisis," said the Student Borrower Protection Center in an earlier statement. "First, all borrowers deserve relief. This includes the 9 million borrowers with loans that are not covered by the President's proposal. Second, as we've said before, pausing payments will only kick the can down the road for borrowers facing job loss and financial upheaval — including millions who were in distress before the pandemic. The tens of millions of Americans drowning under the weight of student debt urgently need meaningful relief, not political games."
Student loan borrower advocates have called for widespread student loan forgiveness in the next stimulus package. "Until Congress, the President, or the U.S. Department of Education act to cancel student loan debt, payment deferrals & interest suspensions will only delay the hardship borrowers will face when they re-enter repayment on their student loans after the COVID crisis," said the National Consumer Law Center.
Meanwhile, Senator Elizabeth Warren (D-MA) and Senate Minority Leader Chuck Schumer (D-NY) introduced a Senate resolution last month calling on the next President to use executive authority to enact sweeping student loan forgiveness.
"America is facing historic and overlapping crises during the coronavirus pandemic," the Senators wrote in a joint statement. "Over 40 million Americans are being crushed by over $1.5 trillion in federal student loan debt. That's generally hundreds of dollars each month that borrowers spend paying down loans in addition to rent or mortgage payments and other costs of living. With over 9 million borrowers in default, student loans have much higher rates of delinquency than any other type of household debt. This massive student debt burden is preventing people from being able to start a small business or buy a home, and forcing students to drop out of school before completing their degree."
The Senators called on the next President to use executive authority granted by the Higher Education Act to cancel student loan debt. "Congress, through the Higher Education Act, has already given the President and his Secretary of Education the ability to modify, compromise, waive, or release student loans," the Senators wrote. "This authority provides a safety valve for federal student loan programs, letting the Secretary use her discretion to wipe away loans even when they do not meet the eligibility criteria for more specific cancellation programs like disability discharge"
Former Vice President Joe Biden, who had initially been hesitant to endorse broad student loan relief, has embraced more dramatic steps to alleviate the burden of student loan debt in the wake of the pandemic and recent racial justice protests. Under his plan, Biden would forgive all undergraduate federal student loan debt for borrowers with annual incomes under $125,000 who attended public colleges and universities, as well as historically black colleges and universities (HBCUs) and private minority-serving institutions (MSIs). Biden also supports the $10,000 in across-the-board student loan forgiveness for all borrowers, proposed by House Democrats in the HEROES Act. He has also expressed support for Senator Warren's proposal to amend the bankruptcy code to allow student loan debt to be more easily discharged in bankruptcy.