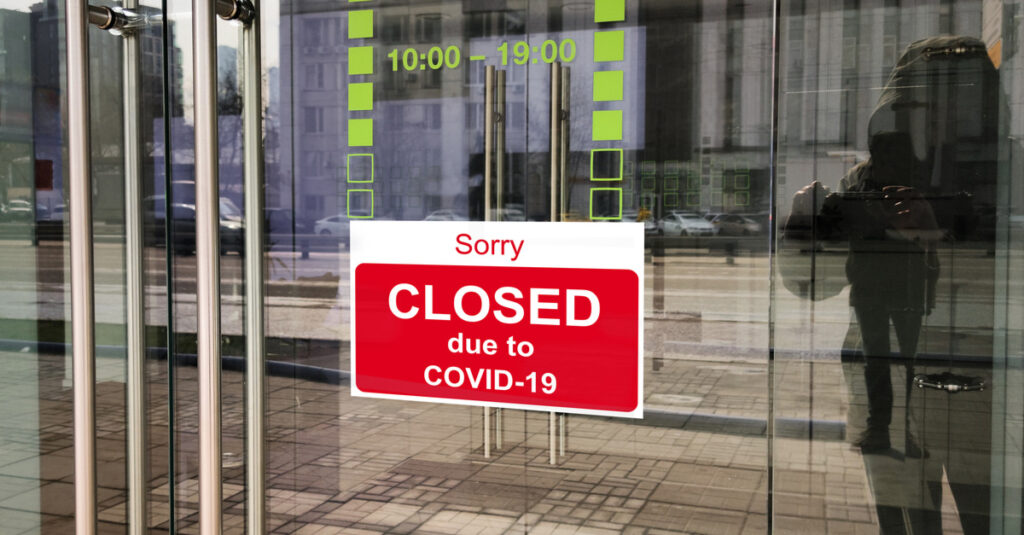 By Megan Leonhardt, CNBC
Most voters do not believe the U.S. will quickly rebound from the recession caused by the effects of coronavirus pandemic. In fact, about 65% of registered voters expect the U.S. economy to take more than a year to recover.
That's according to a new survey bill pay service doxo released on Tuesday that polled 1,500 U.S. voters last week. While Americans expect it to take a while for the entire economy to recover, they're more optimistic about their personal wealth.
More than half of voters say it will take seven months or more for their households to bounce back from any financial effects of the pandemic. About a third, however, expect it to take longer: more than a year.
"Consumers struggle to pay their bills. Their confidence in a quick economic recovery — for both the country, and themselves — remains very low," said Jim Kreyenhagen, vice president of marketing and consumer services at doxo.
Kreyenhagen says the difference in optimism levels between the overall economy and personal finances is likely due to the fact that there's a whole section of the country still in financial trouble. The restaurant industry and the travel sector are still struggling to recover, and many employed in those fields are facing unemployment or reduced work hours.
Some economists and financial experts are now saying that the U.S. will likely experience a "K-shaped recovery" where Americans feel uneven effects of the recession and recovery. Some sectors, such as Wall Street, and wealthier Americans will recover faster, while the effects on small businesses and those with lower incomes will linger.
That could indicate more federal assistance is still needed. Yet the level of relief that was made available early in the pandemic may not come back. About 47% of voters surveyed by doxo say they've received some type of government assistance, such as a stimulus payment or unemployment benefits, since the start of the pandemic. But of those, about 57% say they expect those benefits will run out in about a month.
That makes sense when you consider that the $600 federal weekly boost to unemployment benefits ended in July and the extra $300 extension has also started to sunset. At least nine states — Alabama, Arizona, Idaho, Massachusetts, Missouri, New Hampshire, Rhode Island, Texas and Utah — already ended the program for residents last month.
Meanwhile, lawmakers have yet to reach a deal to pass a new federal relief package. House Speaker Nancy Pelosi and Treasury Secretary Steven Mnuchin restarted negotiations over a potential stimulus package last week after Democrats proposed a $2.2 trillion legislative relief package that included both stimulus payments and restoring the $600 weekly boost to unemployment benefits.
After failing to come to an agreement last week, the House passed their version on Thursday. But without Republican support, the bill is unlikely to be picked up and voted on in the Senate.
Pelosi and Mnuchin talked again on Monday, but still failed to reach a deal.
Yet 70% of voters surveyed by doxo say their personal financial health will impact how they vote in the upcoming general election.
"People are really watching this," Kreyenhagen says. "That's the one thing that's on people's minds as the election comes."