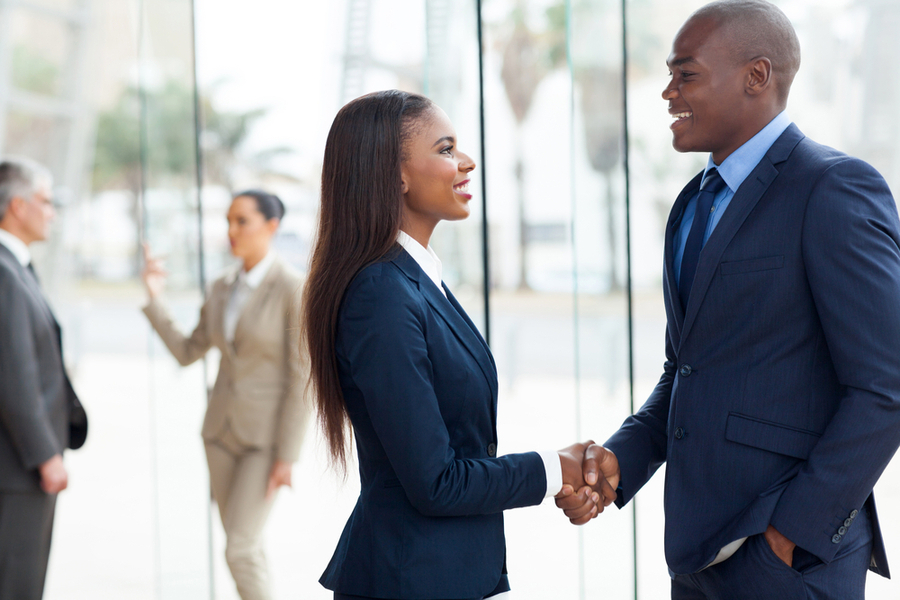 Client Relations Careers
The Law Firm of Figeroux & Associates is an Equal Opportunity Employer.
Receptionist
An established Brooklyn based law firm is seeking a Receptionist to join its Brooklyn team. This is an opportunity to join one a fast-growing law firm. The firm is also recognized as one of Brooklyn's Best Places to Work by the Consumer Advocate.
The Receptionist is responsible for the professional and efficient managing of visitors, clients, telephone calls and messages, as well as a variety of clerical duties that support client and visitor services and the operation and presentation of a professional office. Evaluates and prioritizing incoming telephone, voice mail, e-mail and in-person requests for assistance from clients experiencing problems, requesting information, scheduling or requesting assistance from the firm's attorneys, office support staff or management team. Day to day activities entail working in an extremely fast-paced environment.
Job Duties:
Promptly, accurately, professionally and courteously receives telephone calls and greets visitors. Ensure that clients' needs and issues are resolved and customer service goals are achieved on a daily basis.
Promptly, accurately, professionally and courteously assesses received calls/inquiries and directs and/or records and relays messages.
Adept at using all features of the telephone system and voice mail.
Signs for deliveries when necessary and notifies recipients.
Exhibits genuine concern for clients and visitors and always conducts oneself appropriately and professionally.
Performs routine office tasks necessary for the operation and presentation of a professional office as directed by the Director of Client Relations.
Offer client and business contacts refreshments.
Ensure that the conference rooms and reception space maintain a professional image.
Qualifications and Experience:
High school diploma or general education degree (GED).
Ability to read and comprehend simple instructions, short correspondence, and memos.
Ability to write simple correspondence.
Ability to effectively present information in one-on-one and small group situations to customers, clients, and other employees of the firm.
Knowledge of Internet Explorer, Microsoft Excel, Microsoft Outlook and Microsoft Word.
Interested applicants should send a resume and cover letter via email to info@311bankruptcy.com. Responses to this ad with omitted requirements will not be considered.
We wish to thank all applicants for their interest and effort in applying for this position; however, only candidates selected for interviews will be contacted. Competitive salary based on employment history and education.
---
Client Relations Associate

Figeroux & Associates, one of the fast growing law firms in Brooklyn, NY, is looking for a Client Relations Associate to join its sales team. Recent developments have afforded us the opportunity to hire locally as we prepare to open new offices throughout New York City.
Job description: 
The Client Relations Associate will communicate with potential clients in a friendly and knowledgeable manner to create a positive first impression with potential clients. The Client Relations Associate is responsible for selling law firm consultations to potential new clients that have contacted the firm. The ideal applicant must be a self-starter and have experience delivering results in a sales-oriented environment.
Responsibilities:
Achieve sales goals on a weekly/monthly basis.
Educate potential client of the firm's attorneys and legal services offered.
Create positive and lasting first impressions with potential clients.
Job requirements:
Prior successful sales experience.
Deliver friendly and knowledgeable customer communication across each of the firm's practice areas.
Ability to work individually and within a team
Excellent interpersonal and communication skills.
Exceptional written communication skills.
Ability to learn and adapt to change.
Must be able to type and talk on the phone.
40 hours per week (includes Saturday – with a one weekday off each week).
1-2 years of sales experience required.
Proficiency with, and the ability to rapidly navigate between, the following applications and systems:
•Windows XP
•MS Internet Explorer
•Internet search engines, including but not limited to Google & Yahoo
11. Microsoft Office, including strong skills in Excel, Word, PowerPoint & Outlook
Education:
•High School Diploma or Associates Degree
Figeroux & Associates has made a strong commitment to excellence, teamwork, diversity and personal/professional development. We strive to create a positive work environment that attracts and retains employees through a combination of benefits, working conditions and company culture. Please submit your cover letter, resume and salary requirements to info@311bankruptcy.com